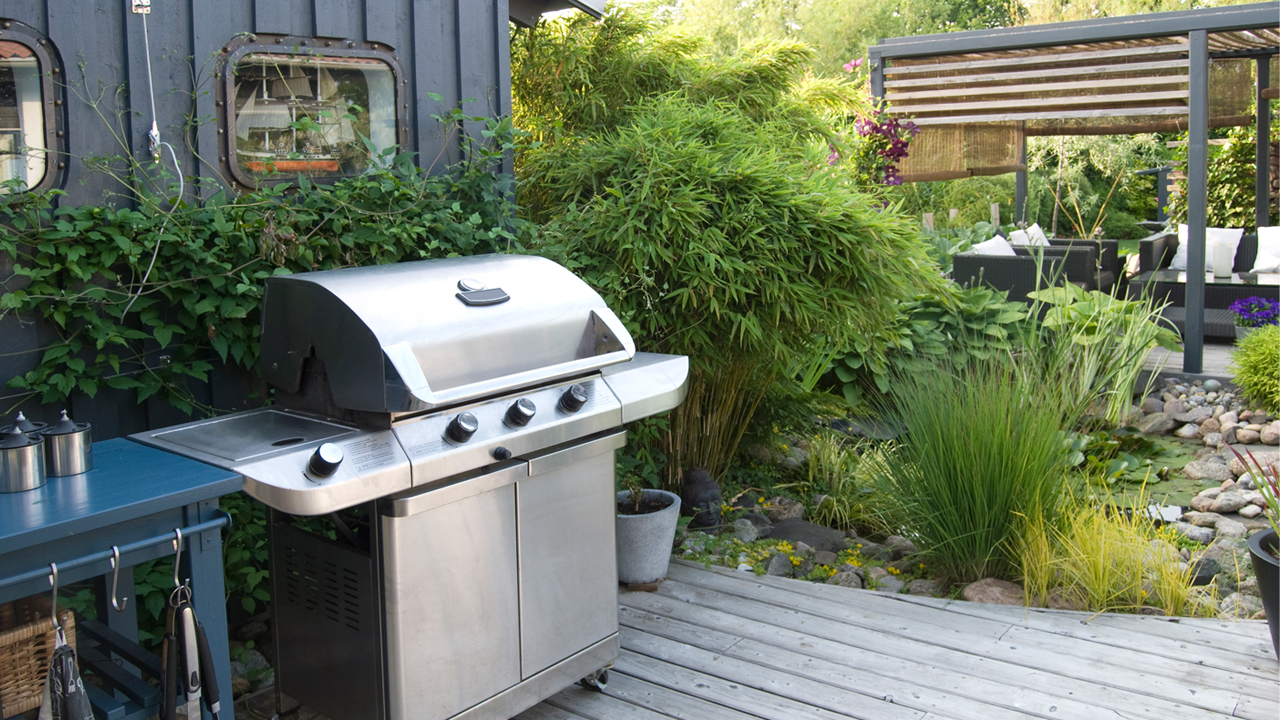 With warmer spring weather right around the corner, these updates will give you a beautiful outdoor space to enjoy now and through summer!
Add a Pergola. This slatted structure is a beautiful way to provide partial shade to your patio, and can be outfitted with lights, a ceiling fan and sound system. Identify your budget and your goals to decide what you need!
Create an Outdoor Kitchen. Amenities like a grill, sink, mini-fridge or freezer can level up any family barbeque.
Cozy Up by the Fire. Gas-powered fire tables offer an intimate space to enjoy food or drinks, and bring a chic modern look to any backyard space. Fire pits, on the other hand, offer more of a bonfire vibe. Small wood-burning fire pits are relatively affordable, and can be picked up at any home improvement store to brighten up limited outdoor space.
Choose the Right Lights. Edison bulb string lights offer a timeless look that presents a warm, comforting glow. Hanging them also optimizes space on smaller decks or balconies!
Plant a Garden. Gardens are beautiful to look at and fun for the whole family. No room for a full-sized garden? Create a smaller one for herbs on your deck or balcony.
Dress up Plain Walls. Cover empty walls with a DIY vertical planter or outdoor art piece. Consider leaning a lattice trellis against the wall and covering it with plants.
Incorporate Privacy Hedges. Need some more privacy? Use greenery as a natural divider by installing privacy hedges instead of an overbearing fence or wall.
Install a Patio or Deck. Patios can be a great project for more experienced DIYers, and can dress up any flat backyard space. To build a deck, you'll most likely want to hire a professional. These work great for uneven terrain.
With outdoor activities still being the safest way to gather with friends and family outside your household, consider getting a jump on your yard's transformation. Happy summer!