Many times in a divorce situation, one of the parties may not be living in the marital home at the time of the divorce; however, is awarded the marital home through the divorce settlement agreement or perhaps one divorcing party is awarded an investment property that will now become their primary residence.
A borrower who is currently on title for the preceding 12 months does not have to also be living in the subject property and may qualify for a Limited Cash Out Refinance without a reduction in loan to value as long as they can show: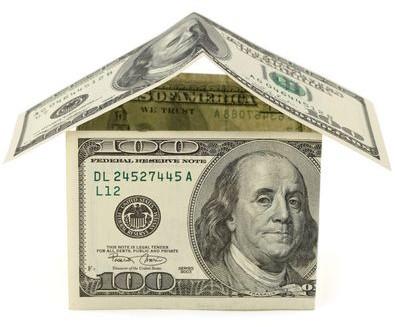 1. They have paid the mortgage for at least 12 months, or
2. They can demonstrate a relationship with the current obligor (relative, domestic partner as an example) and can document they were awarded the property through divorce or legal separation.
This opens up the Continuity of Obligation on investment loans at standard loan to values instead of the reduced loan to value of 50% and can be effective for divorcing clients intent on occupying a previously held investment property.
With so many questions and variables with mortgage financing in divorce situations, working with a qualified divorce lending professional is always an advantage for divorcing clients.
Please don't hesitate to contact me if I can provide clarification and assistance to you and your divorcing clients.
Normal 0 false false false EN-US X-NONE X-NONE
____________________________________________________
About Bill Leeper
Bill is a founding partner of Your Colorado Home Group based in Denver andhas a long record of successfully guiding local, national, and multi-nationalclients in buying, selling, and investing in real estate.
Bill specializes in assisting individuals facing divorce deal with theirreal estate issues. He is certified with CREDS (Certified Residential RealEstate Divorce Specialist) and CDREP (Certified Divorce Real EstateProfessional), GRI (Graduate Realtor Institute) and CNE (Certified NegotiationExpert and CDPE (Certified Distressed Property Expert) designations.
http://www.coloradodivorcehomesale.com/
http://www.yourcoloradohomegroup.com/
/* Style Definitions */ table.MsoNormalTable{mso-style-name:"Table Normal";mso-tstyle-rowband-size:0;mso-tstyle-colband-size:0;mso-style-noshow:yes;mso-style-priority:99;mso-style-qformat:yes;mso-style-parent:"";mso-padding-alt:0in 5.4pt 0in 5.4pt;mso-para-margin-top:0in;mso-para-margin-right:0in;mso-para-margin-bottom:10.0pt;mso-para-margin-left:0in;line-height:115%;mso-pagination:widow-orphan;font-size:11.0pt;font-family:"Calibri","sans-serif";mso-ascii-font-family:Calibri;mso-ascii-theme-font:minor-latin;mso-fareast-font-family:"Times New Roman";mso-fareast-theme-font:minor-fareast;mso-hansi-font-family:Calibri;mso-hansi-theme-font:minor-latin;mso-bidi-font-family:"Times New Roman";mso-bidi-theme-font:minor-bidi;}