Because the size of the typical newly built American home continues to grow larger and larger, it'd be a fair assumption that what homebuyers want more than anything is square footage.
However, a new survey conducted by Wakefield Research found that 56 percent of surveyed buyers say they'd sacrifice a larger house for a bigger yard. And, not only that, the preference for more outdoor space was desired almost equally across all generations and demographics – though women preferred green space a bit more than men. All in all, though, it seems outdoor spaces are becoming a must-have for home shoppers and the reason behind this desire may be somewhat surprising.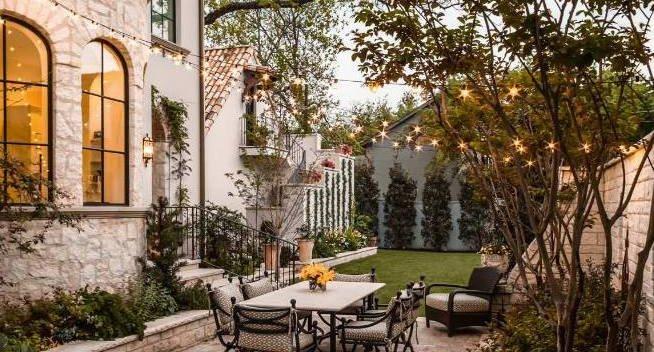 That's because it doesn't have to do with water features, decks, and outdoor entertaining. In fact, the number one reason participants cited for wanting a bigger yard was for the added distance from neighboring homes. It seems a little bit of extra breathing room and privacy is a top draw for buyers.
Participants also said, if they had $10,000 to $15,000 to put into their new house, they'd spend it on outdoor living items over popular indoor remodeling projects like kitchen cabinets and islands.